This is a Hamilton Model 22 Marine Chronometer which was sent to me for mechanical and cosmetic restoration. It was made in 1943 and arrived as you see it in the first two photos. The walnut and mahogany box was in terrible condition and all of the brass was corroded, pitted and had a gritty texture from years of exposure to sea air.

None of the original wood was replaced. The decades of dirt were cleaned away by hand and the finish was restored using a combination of hand-rubbed oils.

The original bright/satin finish was restored and every brass and steel part. Every brass part was coated with hard, non-yellowing lacquer.

All of the work you see here was performed in my shop. This is just one example of the work I do.
Before....



Hamilton M22 Instrument in brass housing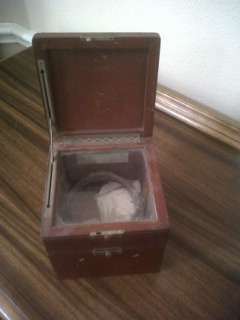 Hamilton M22 box with brass gimbals



After...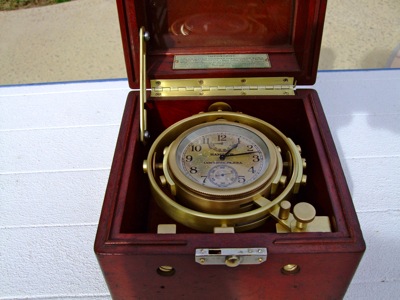 Instrument serviced, box restored, brass polished and lacquered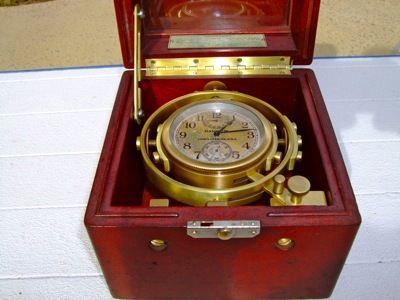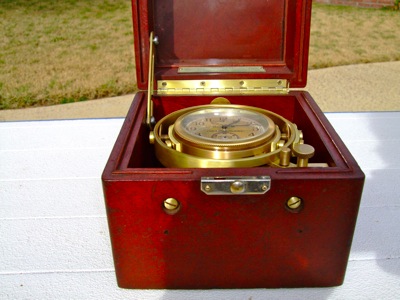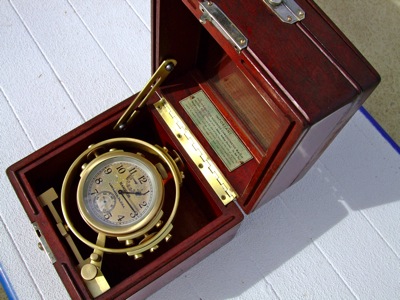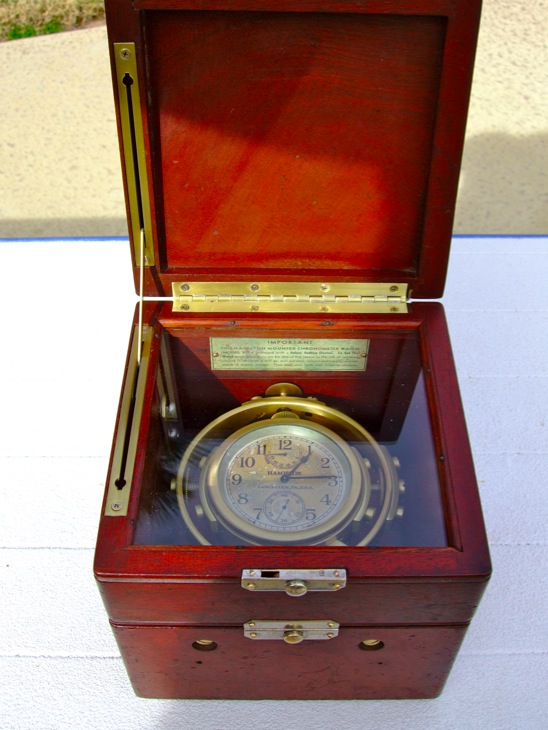 Restoration complete with box open to the glass top for viewing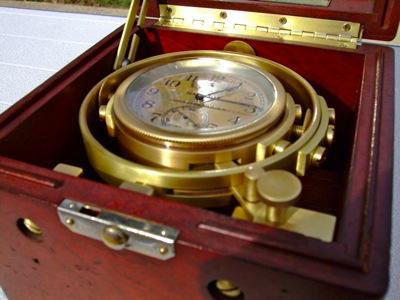 Close-up of refinished brass hardware